Our Patrons
Have a question? Send us an email.
Recent News About Auditions & Shows
Archives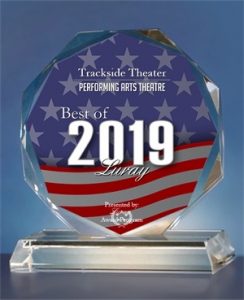 Consider Supporting Us
Trackside Theater is an all-volunteer, 501c3 nonprofit and depends on donors like you to keep family-friendly live theater going in the Shenandoah Valley. Please consider donating by clicking the button above.
We thank you from the bottom of our heart!
Email Updates
SUBSCRIBE
to our newsletter to stay up-to-date on performances, auditions, and special events.