Holiday Show Auditions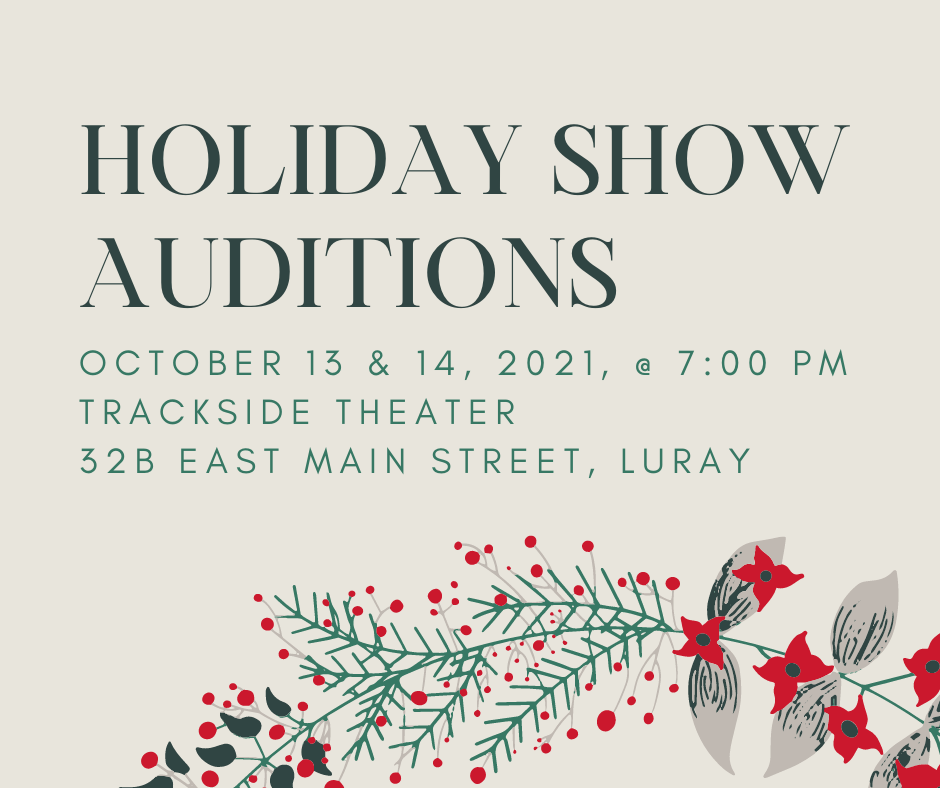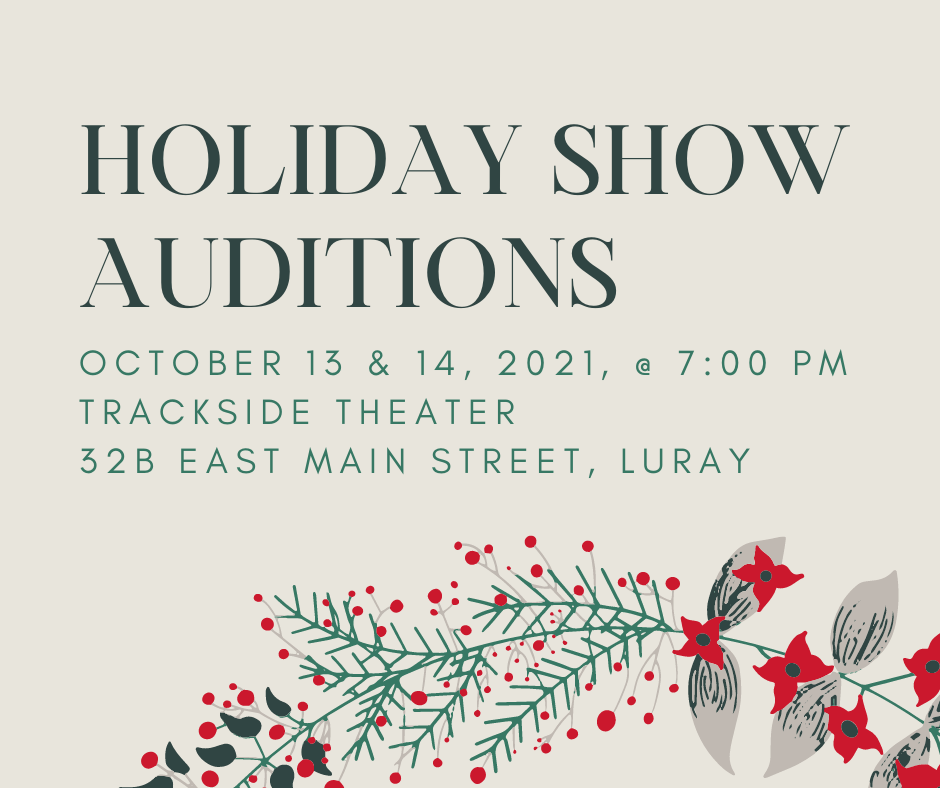 Where: Trackside Theater, 32B East Main St, Luray, VA 22835
When: October 13 & 14, 2021 at 7:00 pm
We'll be putting on two one-act plays this holiday season: The Grand Christmas History of the Andy Landy Clan and An Old Fashioned Christmas.
For these plays, we're looking for cast members ages 16 and up and crew members to help with lighting, sound, and stage management.
Come to one audition or both!
Rehearsals will start the week of October 18. There will be three performances on December 3, 4, and 5, 2021.
Need more info or can't make it to auditions but are interested in participating? Contact us at info@tracksidetheater.org.