Ready to get on stage and share your favorite pastime? If you sing, dance, write prose or poetry, play an instrument, act, juggle, do a magic act, or whatever, you've got 7 minutes to perform your heart out!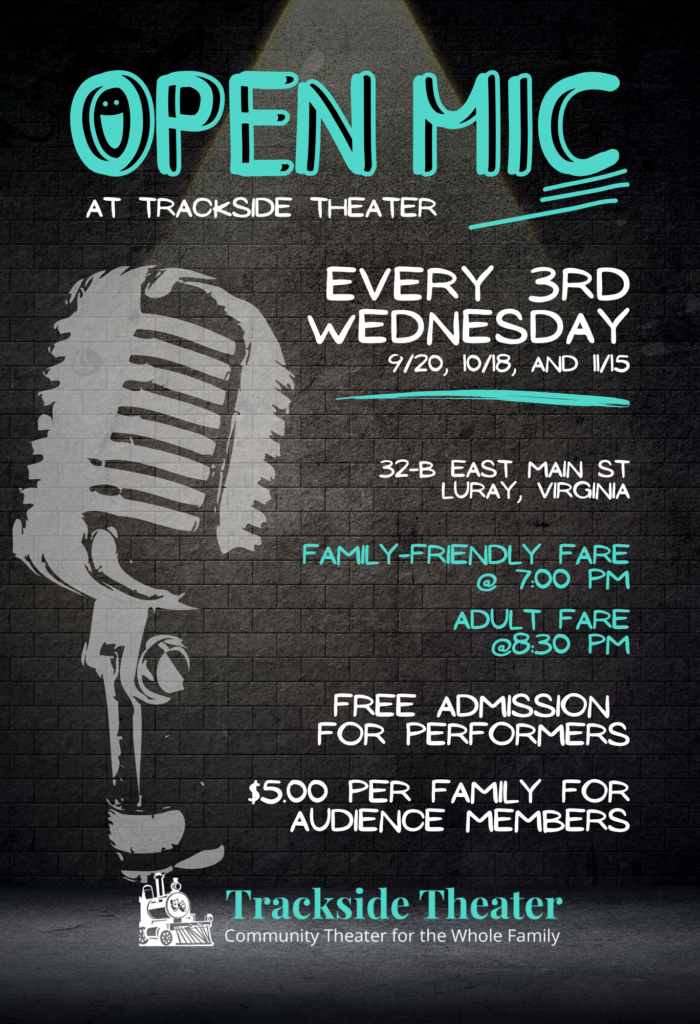 Every 3rd Wednesday of the month, Trackside is hosting Open Mic Nights, which are open to anyone in our community that wants a chance to perform.
7-8:30 pm is reserved for family friendly fare
8:30-10 pm is reserved for adult fare
It is free to perform. Audience members pay $5 per family.
*Tickets available at the door only