Auditions & Workshop for Comedy Tonight 4!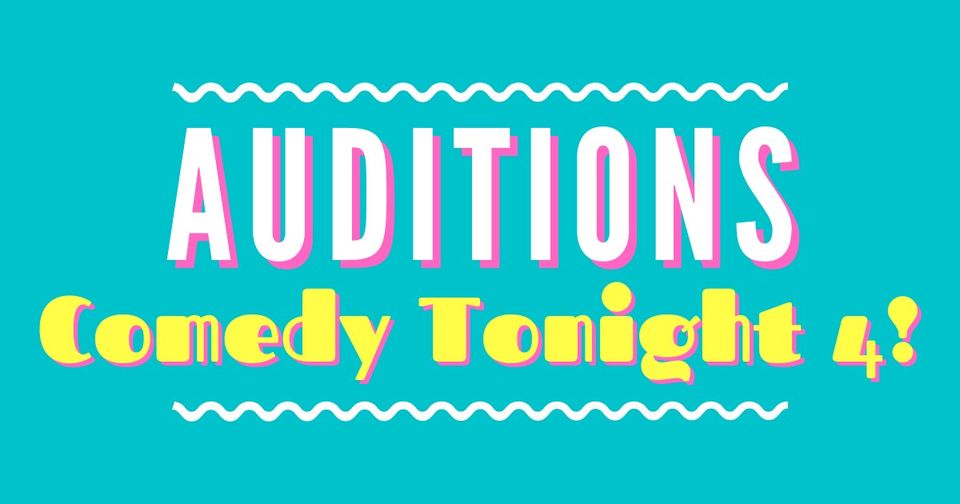 ---
Audition Times
3:00 pm – 5:00 pm, Saturday, December 3, 2022
Location
Trackside Theater, 32 E Main St, Luray, Virginia 22835
Performance Dates
TBA, January or February 2023
About the Play
Looking for some low-time-commitment fun? Want to get into theater this winter? Have an idea for a comedy skit? Come by our auditions and workshop!
Comedy Tonight 4 is a series of light-hearted short skits. Our cast and crew (you!) will help determine the skits for this phase of our reoccurring Comedy Tonight shows, so come by and have some fun!
Performances will be held in January or February. Rehearsal and performance dates dates will be flexible for the cast and crew.
Questions?
Send us a PM on Facebook Messenger or email us at info@tracksidetheater.org.