Meet the Cast & Crew of The Hobbit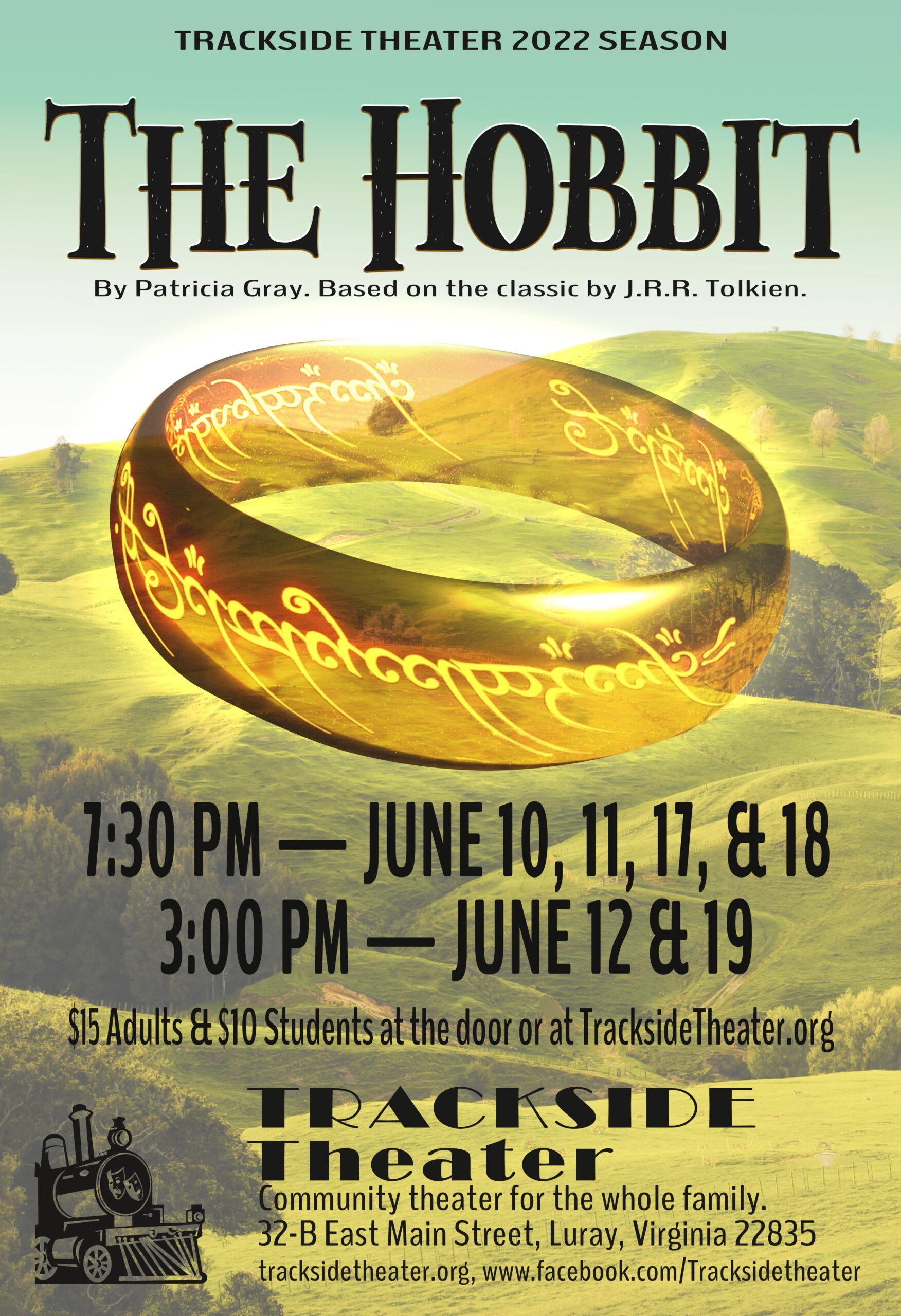 In June (check our calendar for dates), Trackside Theater is very excited to be bringing you The Hobbit, a play by Patricia Gray based on the J. R. R. Tolkien classic book.
As we get closer, we'd like you to meet Trackside's local cast and crew, who are working hard to bring you this fun, exiting fantasy production.
So, without further ado, here are your cast and crew. Click the photos for full descriptions and bios.
Not Pictured
Cast
Isabel Carter (Bert)
Crew
Barbara Baker (Technical Director)
Katie Modersohn (Sound & Lights)
Ruby Thompson (Sound & Lights)
Jennifer Carter (Set Detailer)
David Clark (Back Wall Design)
Janell Robisch (Poster, Program, & T-Shirt Designer and Webmaster)